Market Intelligence Briefings customized for your audience by an expert global editorial team
Cut through the clutter
Buying behavior has shifted. More than ever, email programs and newsletters that encourage engagement are the fastest routes to nurturing interest — and transforming prospects into customers.
How can you ensure your communications stand out above the crowd and fuel your demand gen efforts?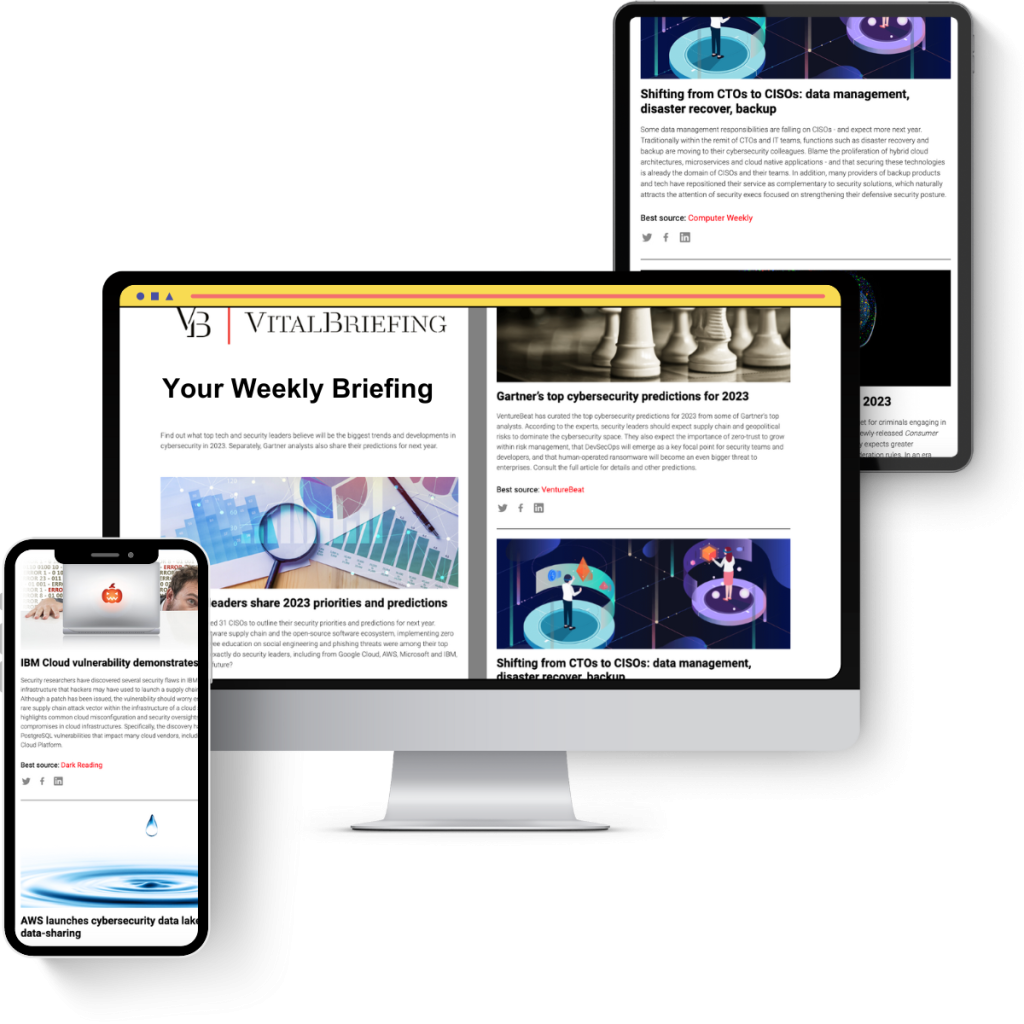 Customized Briefings curated by experts
A catalyst that shortens the demand cycle and nurtures decision-makers through their buying journey
The most advanced tools in AI and search leveraged by an experienced editorial team
Tailored news summaries with high-value market insights prepared by veteran editors and journalists
Drives repeat engagement by turning your business into a trusted source of relevant intelligence that prospects will welcome
Frictionless and automated integration into your CRM or CMS
Inside the VitalBriefing Newsroom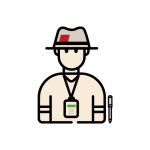 70+ journalists and editors with knowledge and expertise in delivering critical insights that drive business decisions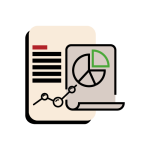 Proactive service that assesses your Briefing's audience engagement data, including recommendations to ensure its relevance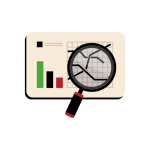 A global team with a deep understanding of news and trends impacting US markets, led by a Pulitzer-prize winning journalist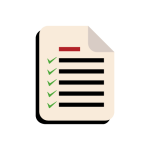 Objective subject experts, driven by journalistic integrity, comprehensively covering and monitoring your prospects' priorities and interests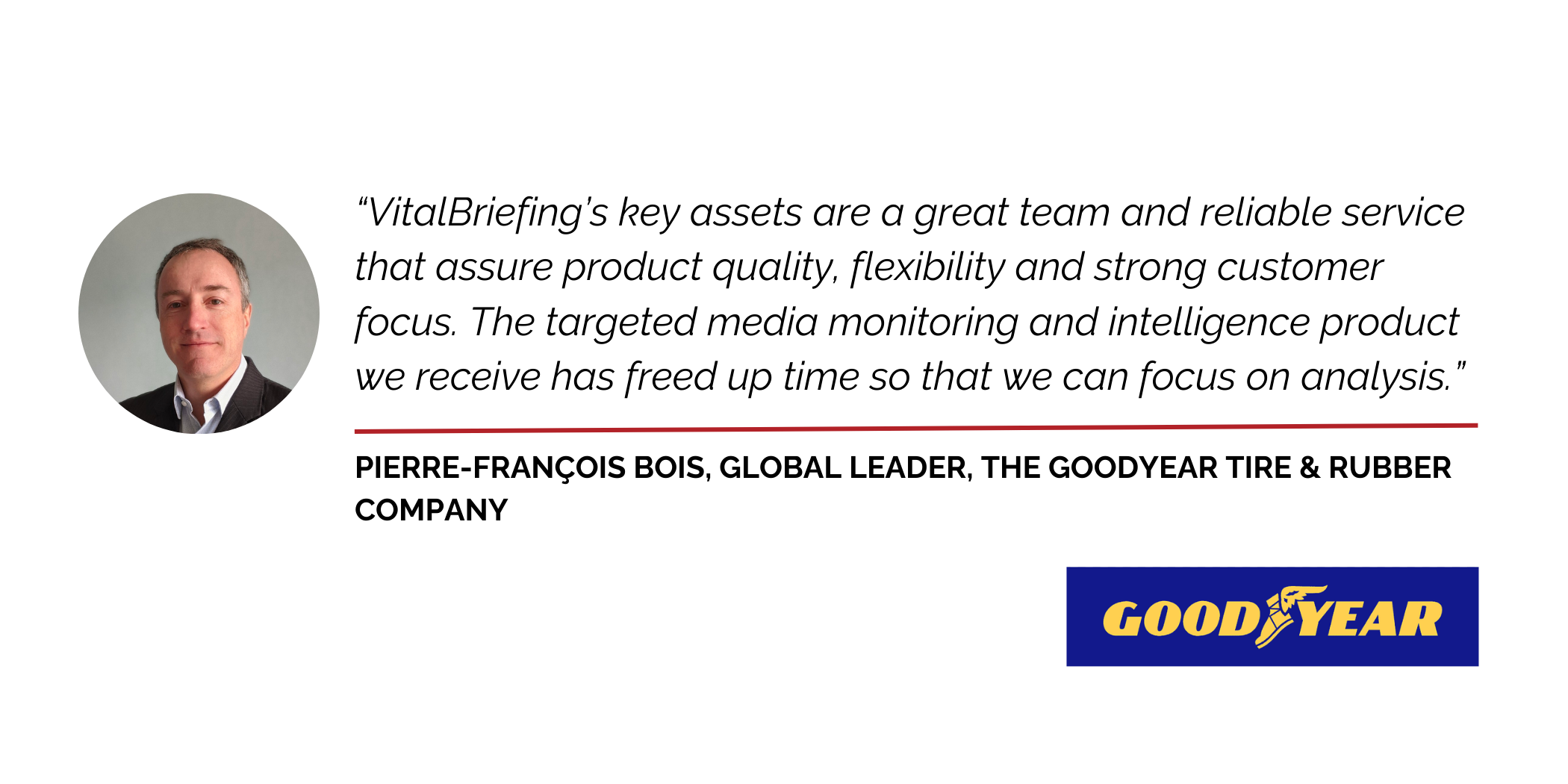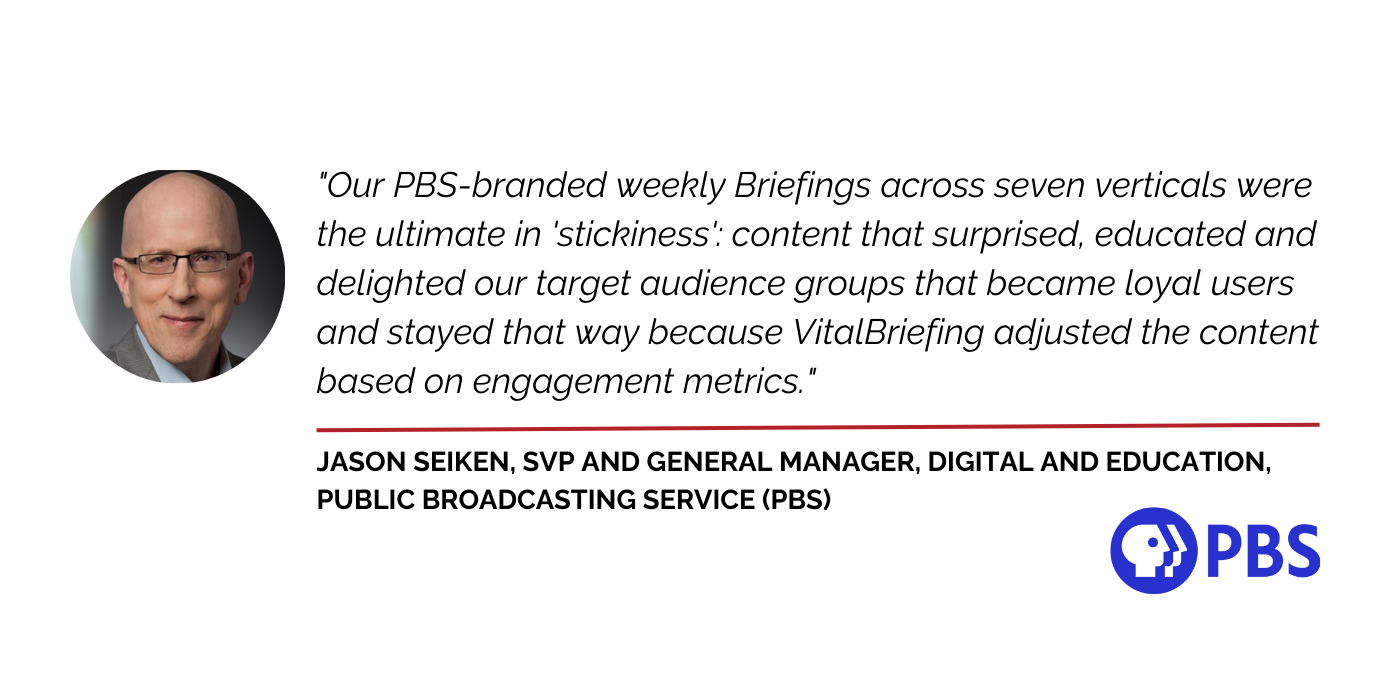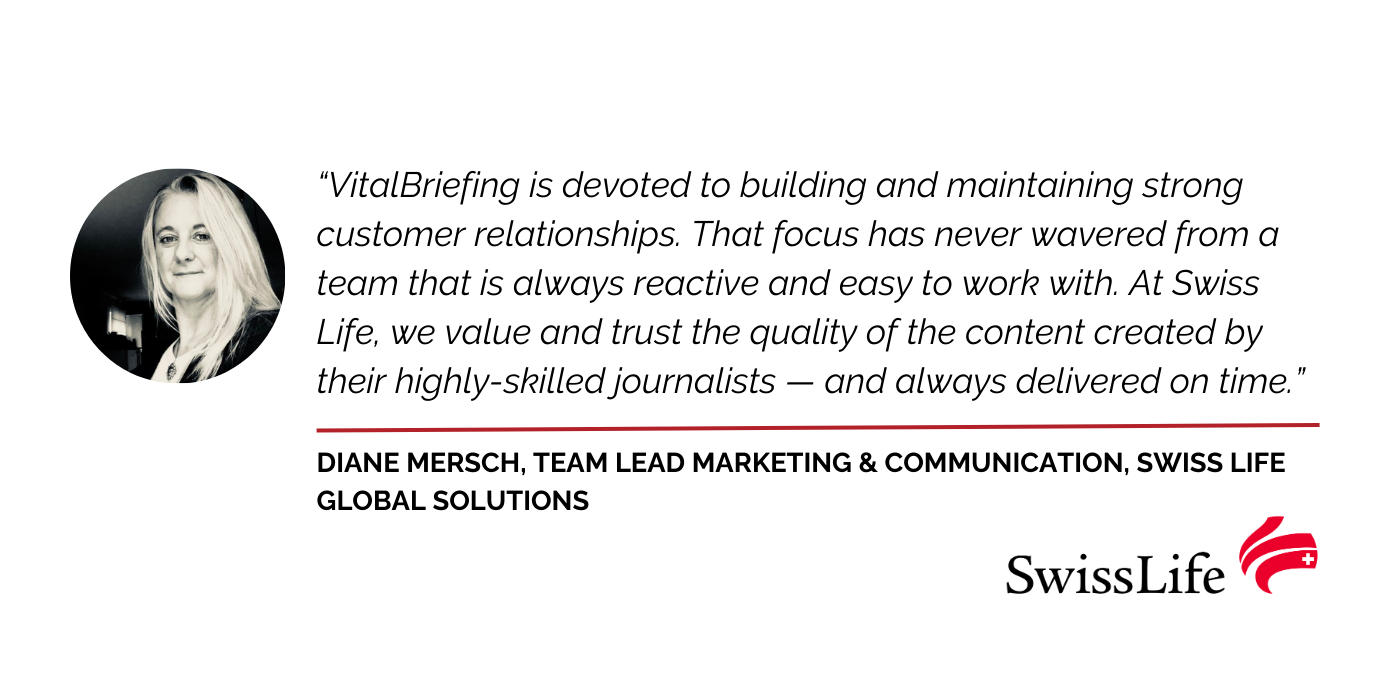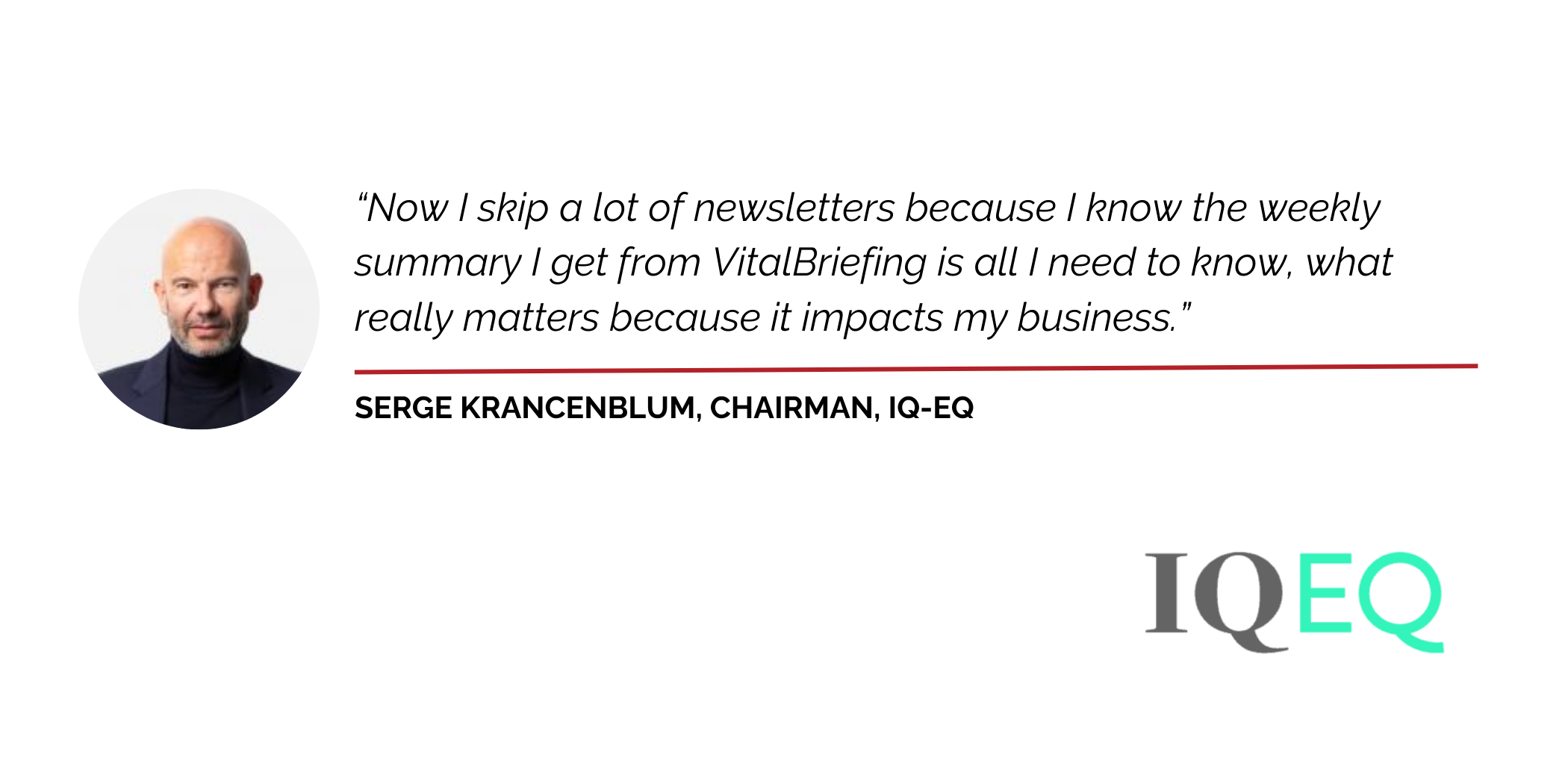 Need to identify valuable market opportunities and/or competitor threats?
Our Briefings can also help inform your business decisions with real-time, high-value market intelligence relevant to your organization, ensuring you stay on top of a fast-changing world. Let VitalBriefing track and distil industry news, developments and trends that matter to your business so you can focus on what you do best.